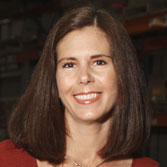 Beth Nielsen has been an integral member of the leadership team since returning to the family business. Being an entrepreneur at heart, she founded and operated her own successful business prior to rejoining the family business. As Vice President of Culinary, her responsibilities with Nielsen-Massey Vanillas have included overseeing the company's international division and its food service division, including sales and recipe application, research and development as well as product innovation.

Since her return, Nielsen-Massey has successfully launched a new line of premium flavors and pure extracts. Under her guidance, in celebration of the company's 100 year anniversary, the company self-published a cookbook, A Century of Flavor. An annual sponsor of the National and World Pastry Team Championships, its Team USA won the gold in 2008, bronze in 2009, and gold in 2011. The company is also a sponsor of several teams at the Coupe de Monde de la Patisserie. Additionally, Beth has been the guest speaker at many conferences, seminars and culinary schools, educating chefs and attendees about Nielsen-Massey's products. She offers innovative and creative ways to incorporate the products in both sweet and savory recipes, mixology and beauty products.

Beth holds degrees in Psychology, Spanish and Music from Denison University in Granville, Ohio. She also studied International Business and Language at one of Europe's top business schools, Esade.

For about a decade, she was a restaurant manager in resorts and fine dining. As the financial controller and director of marketing, she was part of the executive team opening five restaurants of a Nation's Restaurant News Hot Concepts winner.

Beth is active with Mother's Trust Foundation, Cystic Fibrosis Foundation, James Beard Foundation, Secretary of the Nielsen-Massey Foundation, Chicago Foundation for Women, Culinary Institute of America, Johnson and Wales, Careers through Culinary Arts Program (C-CAP), French Pastry School of Chicago, For the Love of Chocolate Foundation, and many more culinary schools. She is also a member of the Illinois Manufacturing Association, International Association of Culinary Professionals (IACP), the Association for Corporate Growth (ACG), Catersource and the San Francisco Professional Food Society (SFPFS). As a member of the Loyola University Family Business Center, Nielsen-Massey was the recipient of the Small Family Business of the Year Award in 2006. In line with her entrepreneurial spirit, love for food and avid support of the environment, she is active in several organic/local/sustainable environmental organizations and a member of the Organic Trade Association, Common Threads and Green Chicago Restaurant Coalition. She is also a member of the Board of Directors of Angelic Organics Learning Center, the Co-Chair of the Farm to City Benefit, and Secretary of the Board of Directors of the Nielsen-Massey Foundation.

She spends her free time playing and experimenting with Nielsen-Massey extracts and products in the kitchen, hosting chefs from around the globe, and tending to her organic vegetable and herb garden.